6 Stunning Calacatta Quartz Options from Imperial Vanities: Choose the Perfect One for Your Home
Are you looking to add a touch of elegance and sophistication to your home? Look no further than Calacatta quartz slabs from Imperial Vanities. Calacatta quartz is renowned for its stunning white background and striking veining patterns, resembling the luxurious Calacatta marble. In this blog, we will showcase the six stunning Calacatta quartz options available from Imperial Vanities, helping you choose the perfect one for your home.
1. Calacatta Tree: A Delicate Beauty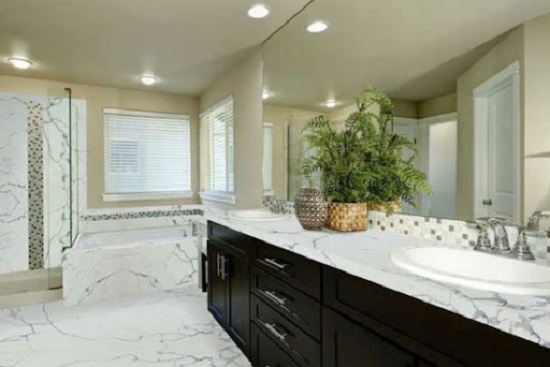 2. Calacatta Black River: Bold and Beautiful
3. Calacatta Venice: Classic Beauty, Timeless Elegance
4. Calacatta Verona: Graceful and Chic
5. Calacatta Bella: A Symphony of Veining
6. Calacatta Neo Gold: Modern Glamour
Choosing the Perfect Calacatta Quartz Slab
To select the perfect Calacatta quartz slab for your home, consider the following factors:
1. Design Style
Determine the overall design style you want to achieve in your space. The different veining patterns and intensity of each Calacatta option can complement various design themes, from contemporary to traditional.
2. Application
Consider the intended use of the quartz slab. Some options may be more suitable for countertops, while others may work best for backsplashes or walls.
3. Lighting
Take into account the lighting conditions in your space. Veining patterns may appear differently under natural light compared to artificial lighting. Consider how the slab looks in different lighting environments.
Imperial Vanities: Your Source for Exceptional Calacatta Quartz Slabs
At Imperial Vanities, we take pride in providing our customers with high-quality Calacatta quartz slabs that elevate their interior design. Our stunning collection offers a range of options to suit every taste and style. From Calacatta Tree to Calacatta Neo Gold, each slab exudes beauty and timeless elegance.
Whether you're renovating your kitchen, bathroom, or any other space in your home, our team of experts is here to assist you in finding the perfect Calacatta quartz slab. Contact us today to explore our Calacatta collection and bring luxurious beauty to your home.